Sauerkraut cake ( don't knock it till you try it!). Even the kids want it for their birthday cake. I baked it for one of our family gatherings and now, I get lots of requests for it too. Yes, this cake is made with beets!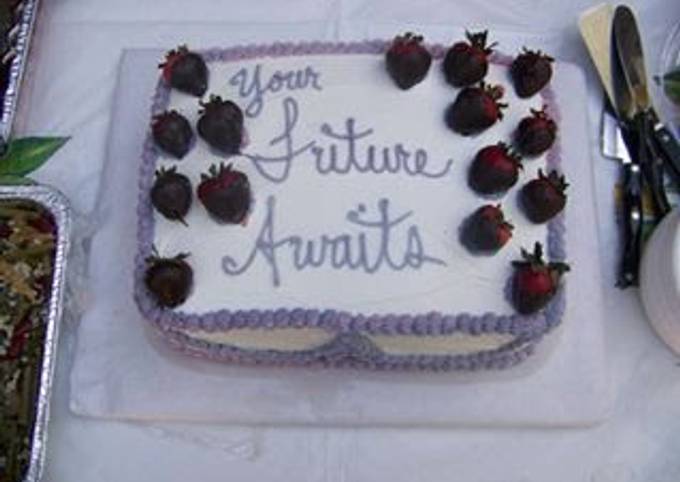 It's made just the way my mother-in -law has made it for years. I never buy store sauerkraut anymore! I am an old farmer from 'way back and have made my own kraut for years. You can cook Sauerkraut cake ( don't knock it till you try it!) using 6 ingredients and 8 steps. Here is how you achieve it.
Ingredients of Sauerkraut cake ( don't knock it till you try it!)
You need 1 box of devils food cake or your favorite recipe..
Prepare 1 box of instant chocolate pudding.
Prepare 1 of eggs water and oil according to the box or recipe.
It's 8 oz of sauerkraut rinsed and squeezed dry.
You need 1 cup of walnuts chopped small.
Prepare 1/2 packages of 10 oz package of semi sweet chocolate chips.
This is the way I make it, except I don't use a crock, but pack the shredded cabbage directly into wide-mouth quart jars. Has Your Sauerkraut Fermentation Gone Bad? Three Fermentation Rules and Many Troubleshooting Tips. It can be very unnerving to leave a jar of vegetables on your counter to ferment for weeks on end.
Sauerkraut cake ( don't knock it till you try it!) instructions
Pre heat oven to 350.
Grease and flour a 13×9 in pan.
mix all ingredients in a bowl..
Poor in pan.
Bake 3o- 35 minutes depending on your oven.
Take out oven and let cool.
Frost when cool I like using peanut butter frosting..
Enjoy with a glass of milk..
But don't grab your bleach bottle and try and sterilize your jar and lid trying to kill these mold. I have a recipe for Sauerkraut Chocolate Cake on my blog, which is to.die.for. I know, I know, I can already hear you groaning — people, don't knock it till you've tried it. I love the frosting on it – and I knew that was what would be topping my delicious banana cake. It means don't say criticize something if you have no experience with it.
Easiest Way to Prepare Delicious Sauerkraut cake ( don't knock it till you try it!)